Com fem les nostres sabates
Manufactura de sabates al taller de Savoy Cats
New York
2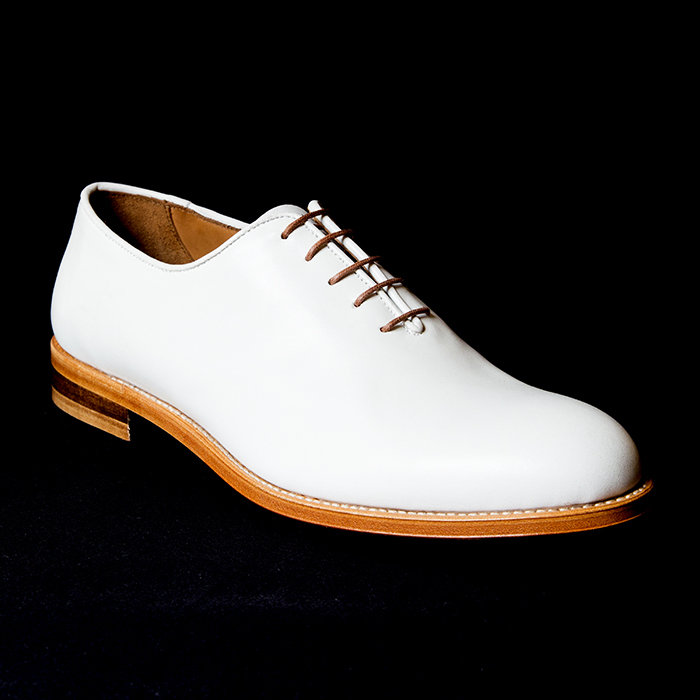 ENG
New York transform dancers into spectacular dancers, distinguished. Soft bright withe giving maggic to foot. New York have an unquestionable demeanor, they dress daring all dancer who wears them.
Our size numeration is wider so if you wear a 42 you have to pick a 41.
The shoes last for all live if they are well treated. For this we recomend to apply bitumen, or shoe polish, once a month or after several uses to restore their flexibility and shape. Also is recomendable to fill the inner space with socks or shapers to make the shoe maintain the shape during its life.
if the size you picked doesn't fit good, you can make a devolution order. Send an email to savoycats@gmail.com. We'll pick from you the pair you purchased and send the new pair with the correct size.
Used shoes won't be changed
ESP
Los New York transforman los bailadores en espectaculares bailadores, distinguidos. De blanco apagado con un brillo suave i delicado, sus movimientos parecen magia en los pies. Los Zapatos New York tienen un porte incuestionable, visten con elegancia a todo bailarín que se los ponga.
Nuestra numeración es un numero más grande, así pues, si tu número es un 42 deberás escoger el número 41.
Si el número de zapato escogido no es correcto haz una devolución enviando un correo a savoycats@gmail.com. Nosotros pasaremos a recoger el par que compraste y reenviaremos el nuevo par con el número correcto.

Los zapatos tienen una duración de toda una vida si están bien tratados. Para ello le recomendamos aplicar betún, o crema de zapatos , una vez al mes o después de varios usos para restaurar su flexibilidad y forma. También es recomendable llenar el espacio interior con calcetines o formadores para que así el zapato mantenga la forma a lo largo de su vida.


No se cambiarán los zapatos usados.
CAT
Els New York transformenn als balladors en espectaculars balladors, distingits. BlDe blanc apagat amb una brillantor suau i delicada, els seus moviments semblen màgia als peus. Les sabates New York tenen un portar inqüestionable. Agosarades, vesteixen amb elegància a tot ballarí que se'ls posi.
La nostra numeració és un número més gran, per tant, si el teu número és un 42 has d'escollir el numero 41.
Si el número de peu de les sabates escollit no és el correcte fes una devolució enviant un correu a savoycats@gmail.com. Nosaltres recollirem el parell de sabates que vas comprar i reenviarem el nou parell amb el número correcte.

Les sabates tenen una durada de tota una vida si estan ben tractats. Per això li recomanem aplicar betum, o crema de sabates , un cop al mes o després de diversos usos per restaurar la seva flexibilitat i forma. També és recomanable omplir l'espai interior amb mitjons o formadors per tal de fer que la sabata mantingui la forma durant la seva vida .


No es canviaran sabates usades.
Foot length (cm) – Longitud pie – longueur pied – Lunghezza piede – Fußlänge
Foot width (cm) – ancho pie – largeur pied – larghezza piede – Fußbreite