Our experience during all these years in online sales has ended in a system focused on solving the main problem of online shopping, knowing the size and avoiding returns.
Following our instructions has allowed our clients to receive their precise size, and it makes us very happy because, at the same time, applying this concept, we solve the additional shipments making our return ratio zero. Thanks to this, we avoid the unnecessary emission of greenhouse gases.
Knowing that your size may vary from one brand to another because each brand has its own Last Pattern, we give some  instructions to help you to choose properly your size.
With these following images you could be able to know in an objective way which is your feet measurements.
For ordering our shoes we will need to receive your usual EU size (i.e. 41) and your feet measurements in cm. In case our tables do not match with the info you provided, one of our agents will contact you by email to concrete the order.
For having your measurements please follow these images.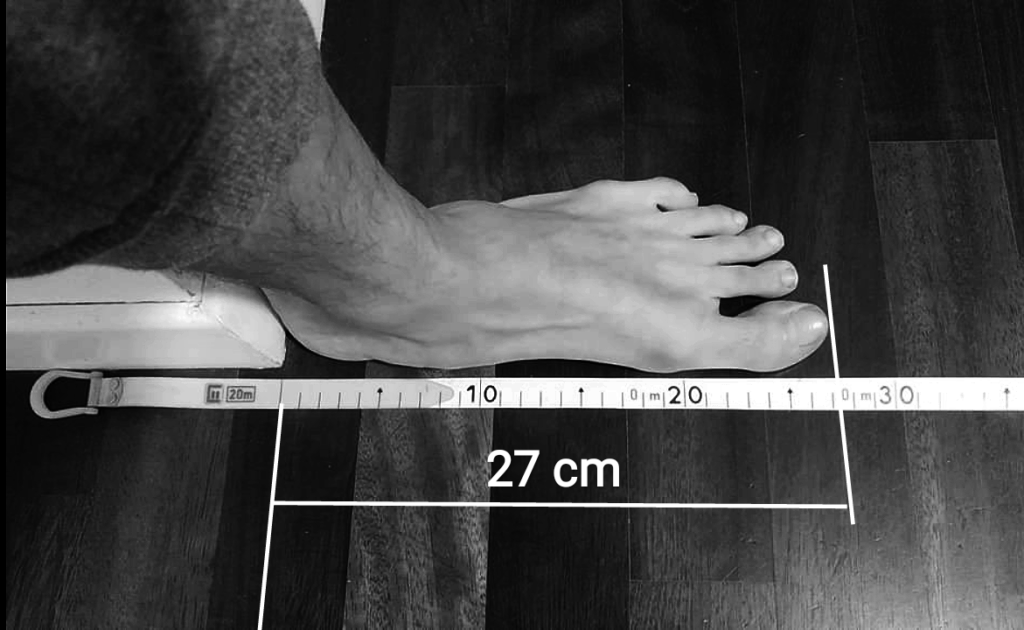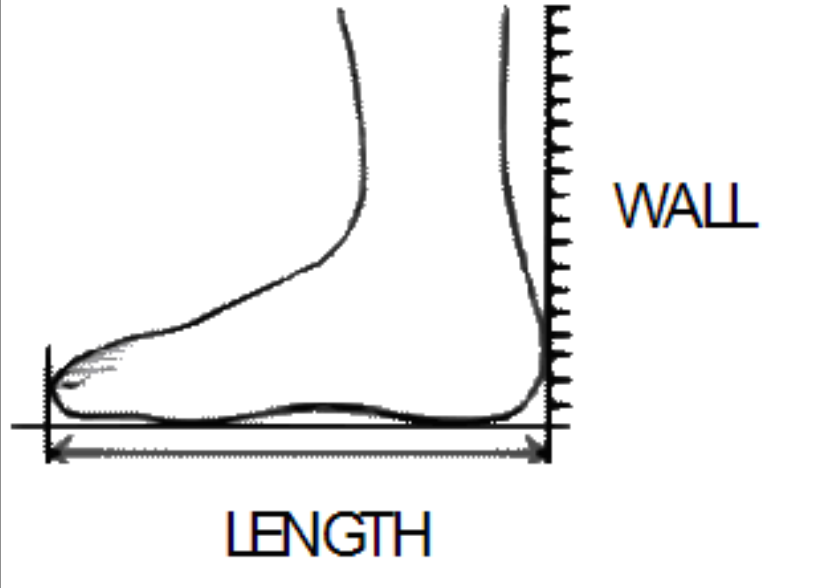 LENGTH MEASUREMENT
Length is measured from the WALL to the farest point of your feet. The heel must be touching the wall. Look for the gap between the wall and the heel. The foot must be naked, without socks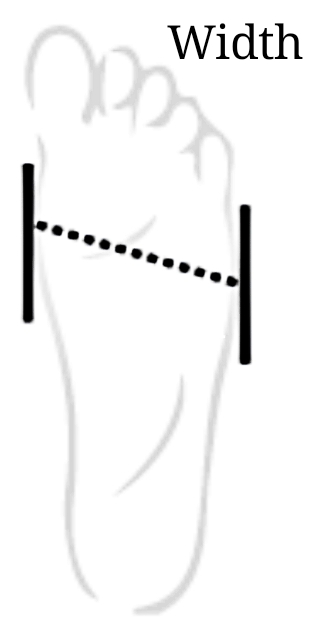 WIDTH MEASUREMENT
Width is measured by put your inner side of your foot touching a wall. The width of your foot is the measure in cm from the point that is touching the wall until the point of the join of your little toe. Also, the foot must be naked, without socks